ASU Master Learners Academy

(For High School Students)
BATCH STATUS
Seats are Full
ASU's Master Learners Academy is a 14-day summer program that will be happening on July 6th - July 20th, 2019. This program provides students with a transformative education experience at a highly ranked university by combining challenging academics with a rich array of extra-curricular programming. Arizona State's Summer Program shares the University's culture of innovation, academic excellence, and global responsibility. A student will have an experience that is truly life changing.
The first week of the program is an advanced robotics camp which is designed for students entering grades 9, 10, 11, and 12. The program will cover robot construction, visual programming, language programming, C# programming, Web programming in Service-Oriented Computing, Phone app programming, and a robotics challenge. Camp instructors (ASU Faculty) use component-based robot construction, robotics programming, Web programming, and Alice game programming, and phone app programming as a vehicle to teach the latest engineering design concepts and computing technologies. The robots built by students will enter a robotics challenge and demonstration at the end of the first week.
The second week is designed as ASU's own "Art of Invention" program where students can create, tinker and imagine new ideas in a unique creative workspace that includes advance technological equipment such as CAD equipment, or computer-aided design and drafting (CADD) technology. Students are introduced to building and prototyping from low-fidelity to using rapid prototyping tools (including limited use of an electronic paper cutter and a 3D printer) to make their ideas real. Hands-on learning offers students the chance to learn new making and building skills. In this exciting hands-on camp (Art of Invention), students will be introduced to the engineering design process while they learn and use basic science, technology, engineering, arts, and math (STEAM) concepts like simple machines, electric circuits, programming, rapid prototyping in maker spaces, and storytelling. The project-based approach will emphasize problem identification, brainstorming, problem solving, rapid prototyping, teamwork, and communication. The camp will culminate with the design and construction of a giant thematic Rube Goldberg®-style chain-reaction machine!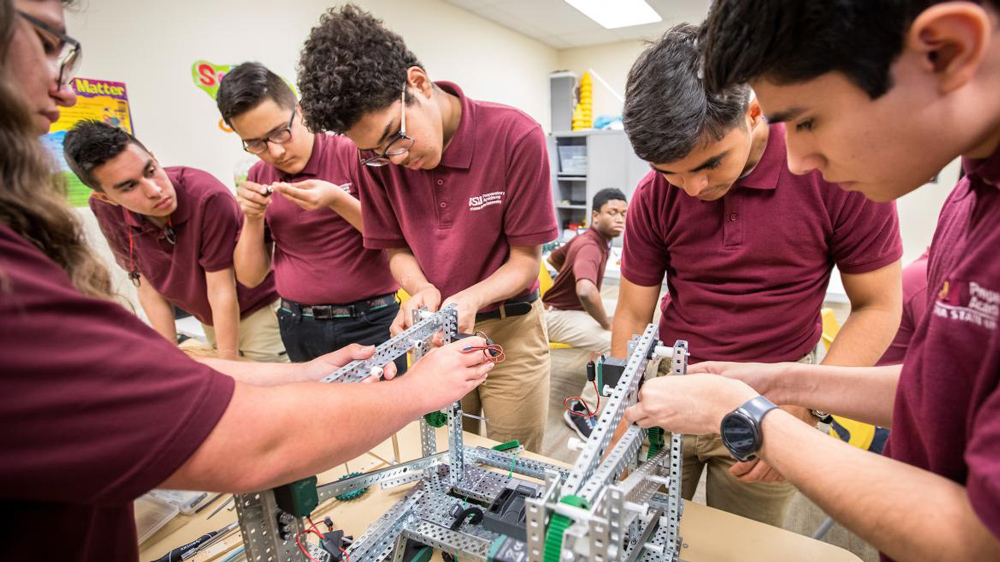 Saturday, July 6 - Saturday, July 20, 2019
apply now